Sire
-Moonshadow,
tw. grey badgerface

Dam- Peppermint,
tr. Dalmatian Piebald
Litter history 3,3,4
maternal genetics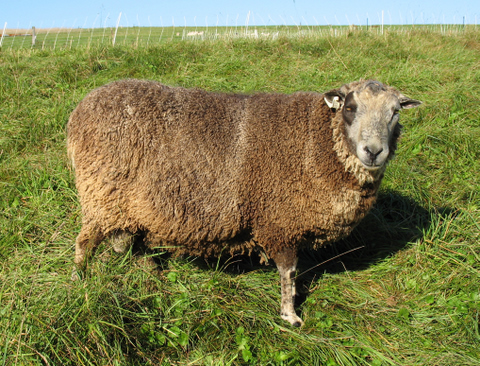 DAM: Shining Star- FBA22321,Stillmeadow562, tw. white
Superlative ewe in every way. Litters:2,3,4,4,2,4,4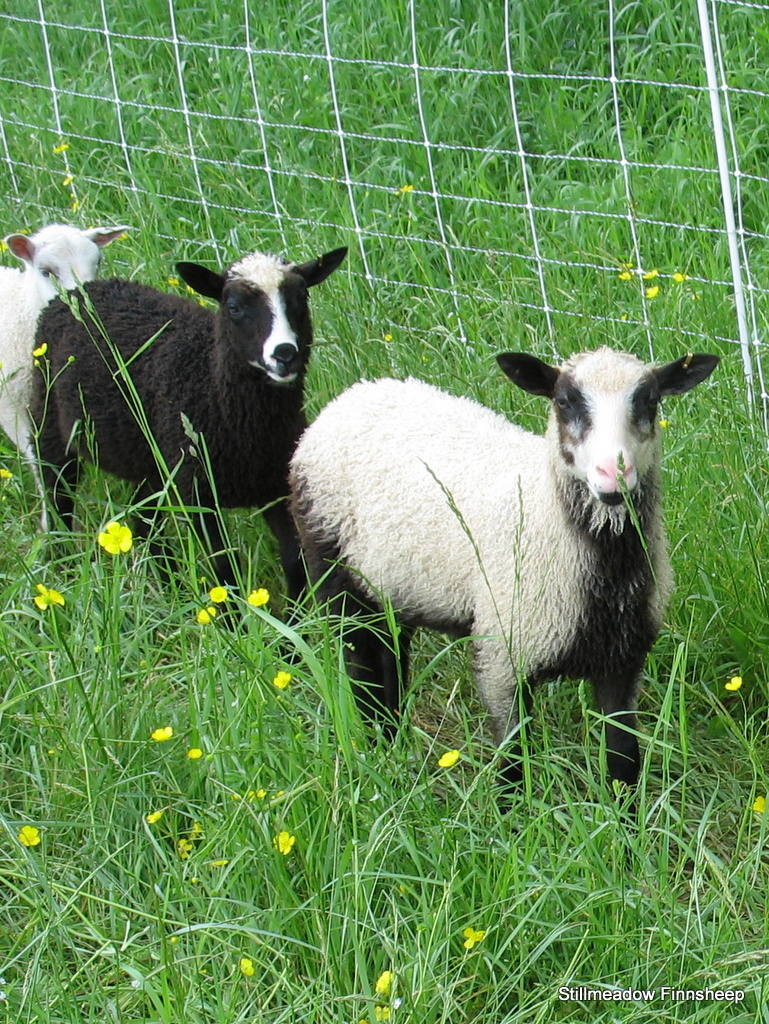 Stillmeadow Finn Lambs from 2018 ..... New Lambs Will Be Here in April 2019

​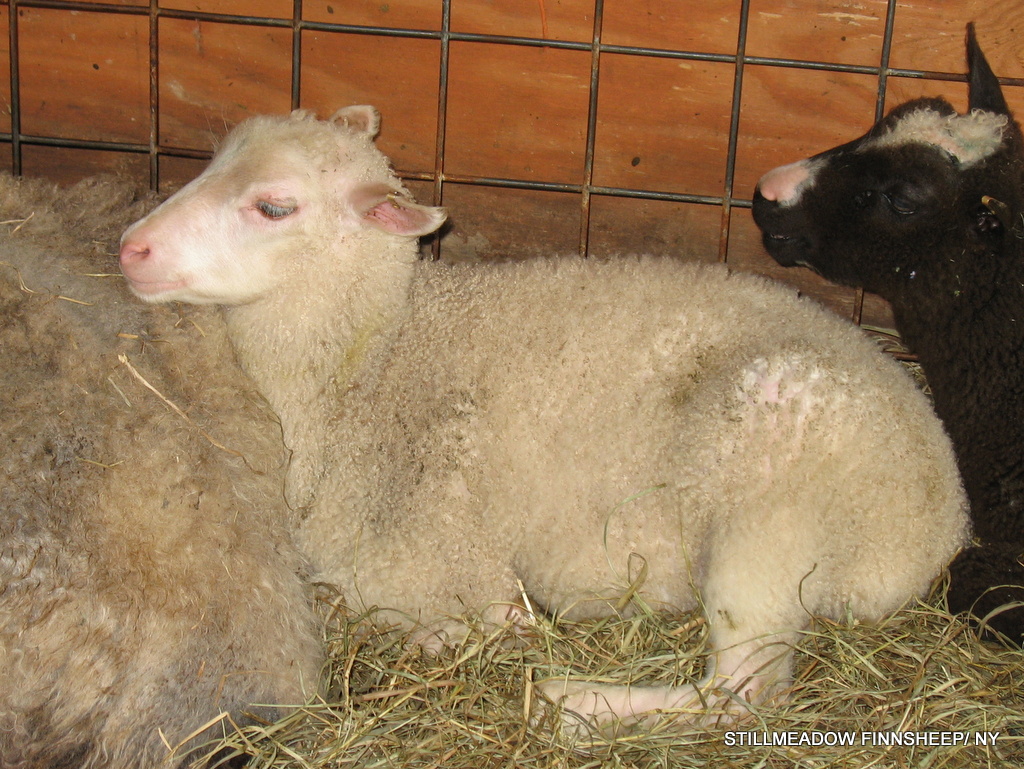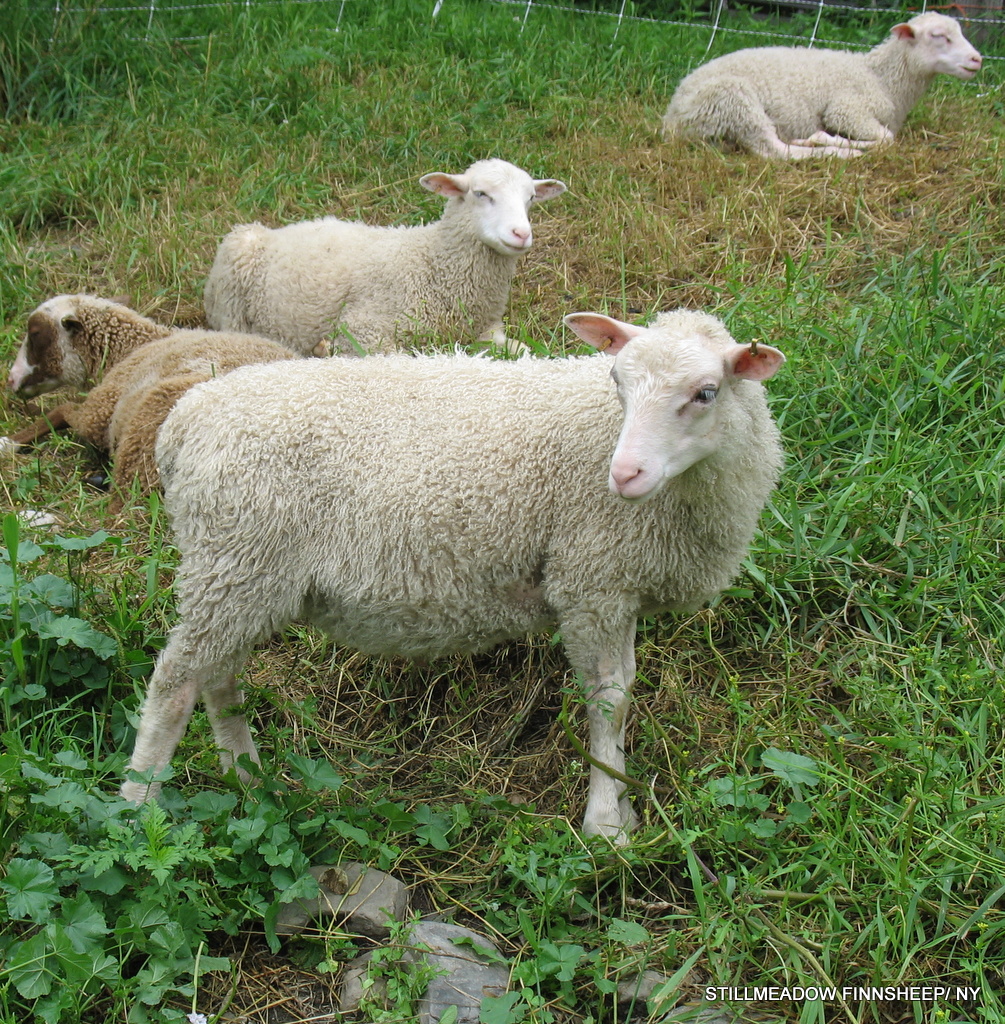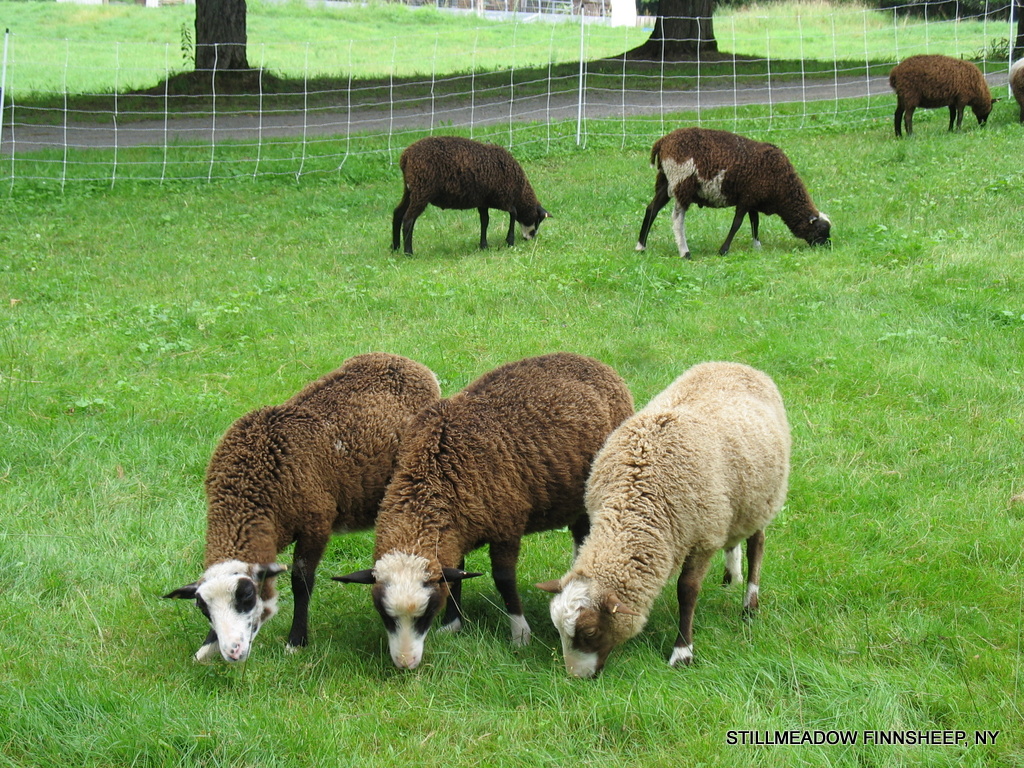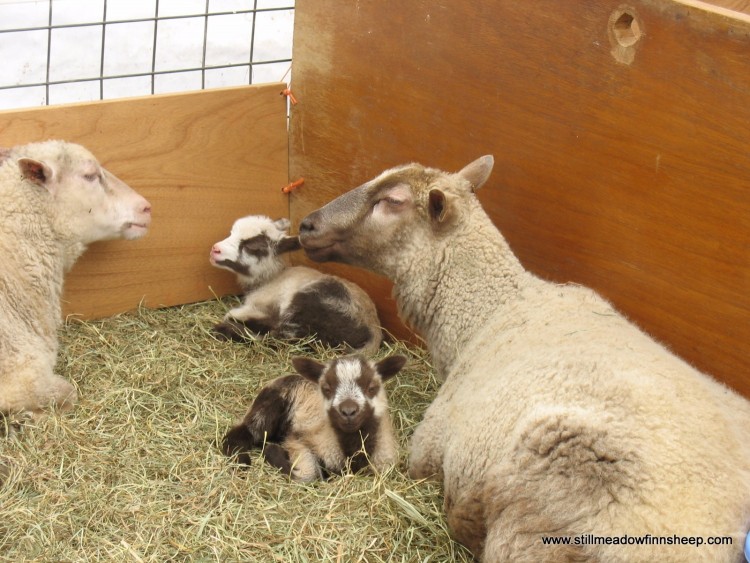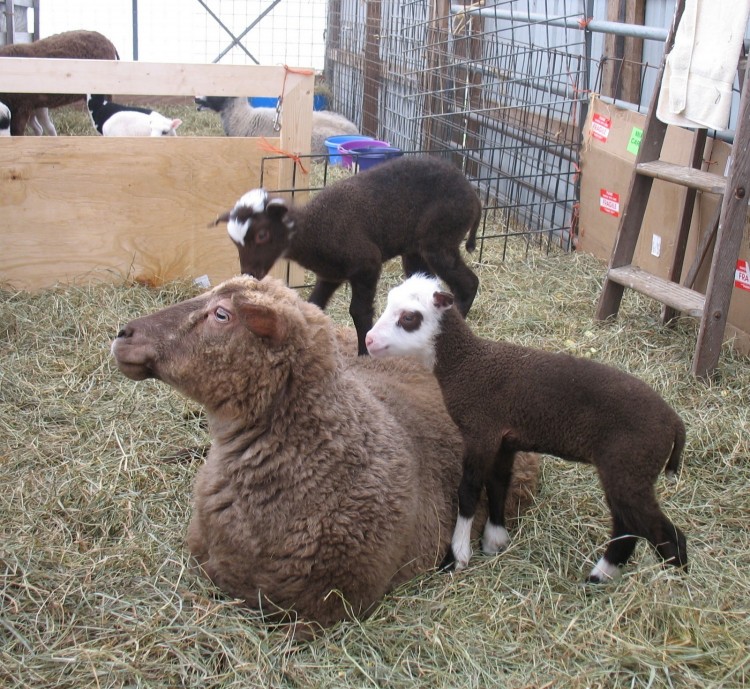 Quintuplet ewe lamb #1091 (shown at 12 days old) is from white triplet dam BLUMCHEN, FBA27622 with sire FBA27065.
This genetic line is one of our finest, dating back to 1994. 300% lambing averages. ​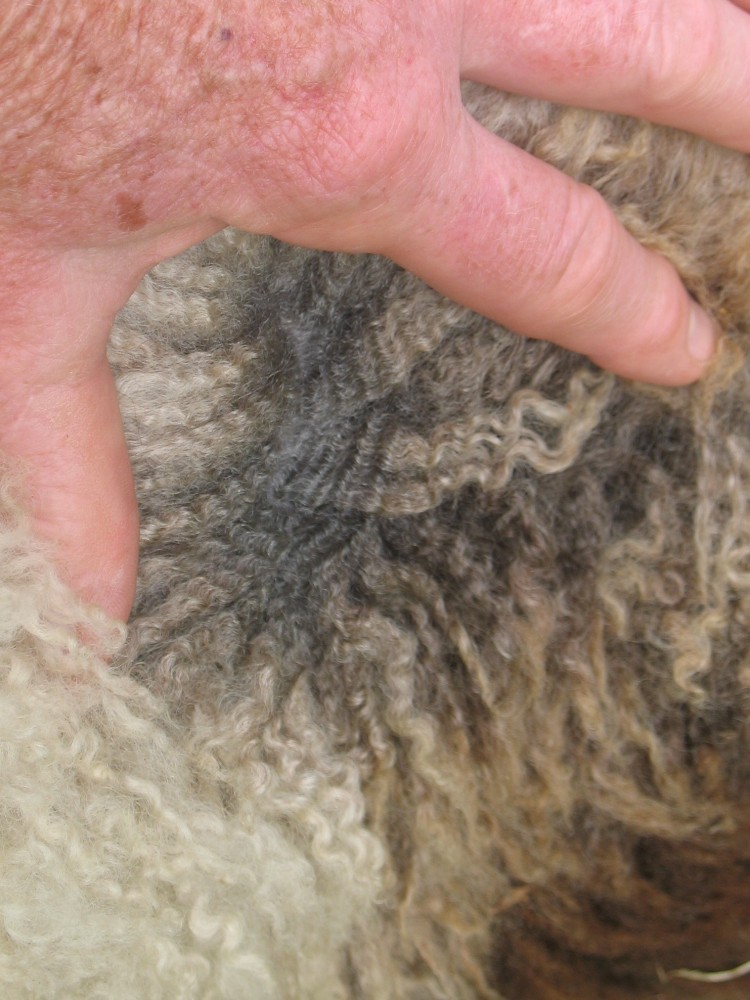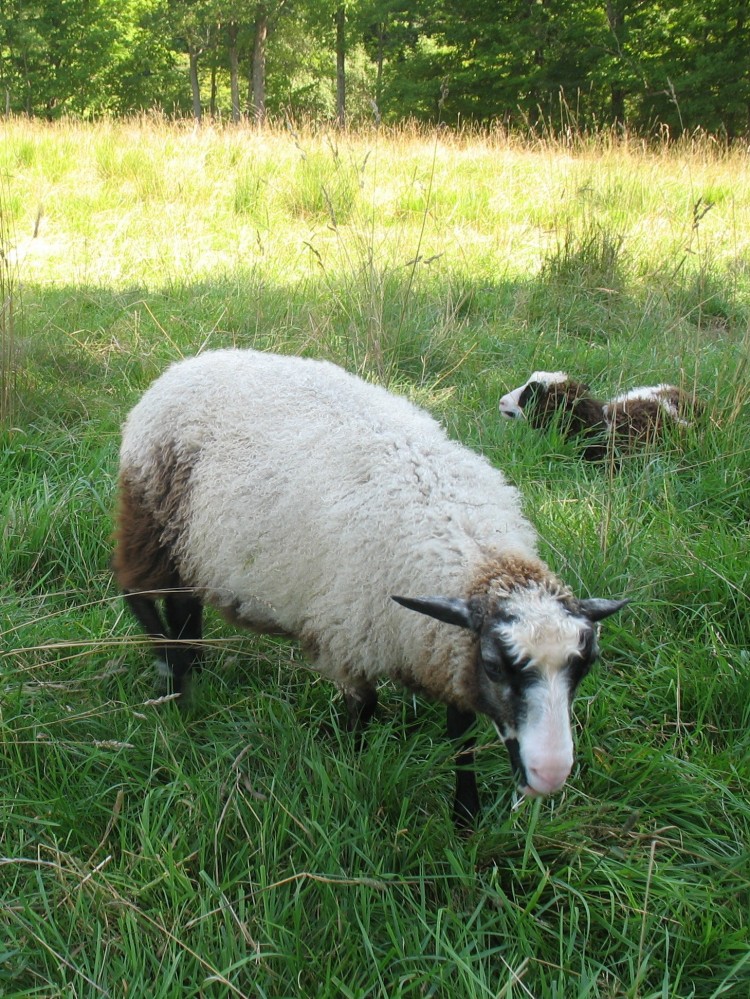 Black Badgerface Ram #1096 is our quadruplet born 4/17/18. His pale birthcoat was 'sun-kissed' at the tips, but is now growing in as the typical medium grey/silver as anticipated. His Black BGR quint dam FBA27618 and his Brown quint sire FBA27609 have given him his calm temperament and beautifully crimped, soft fleece.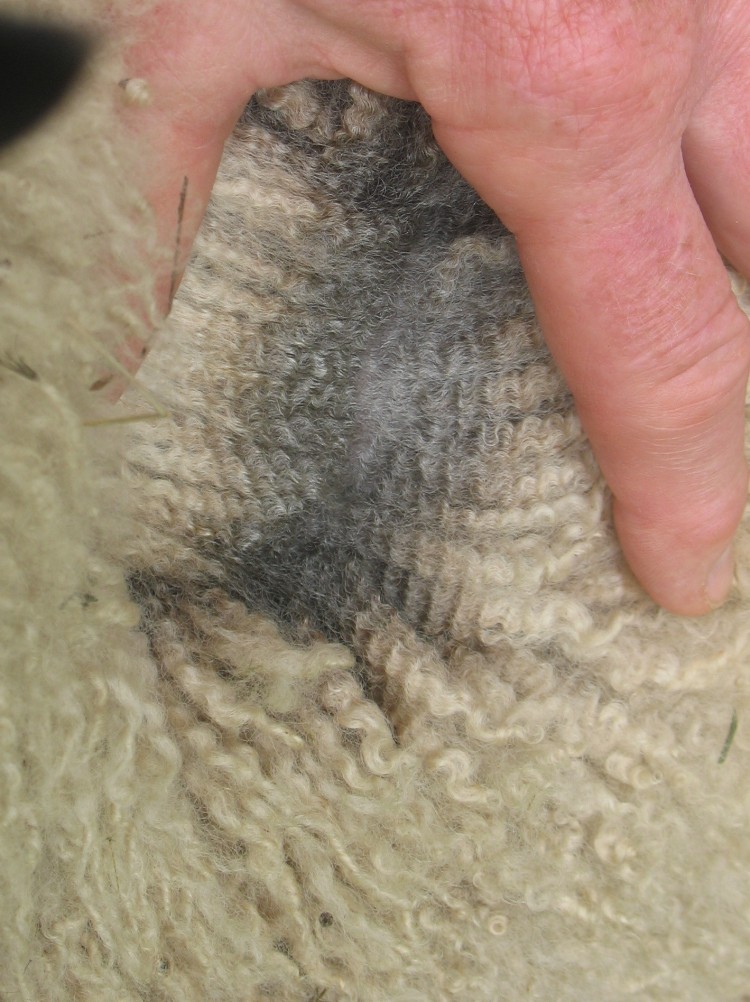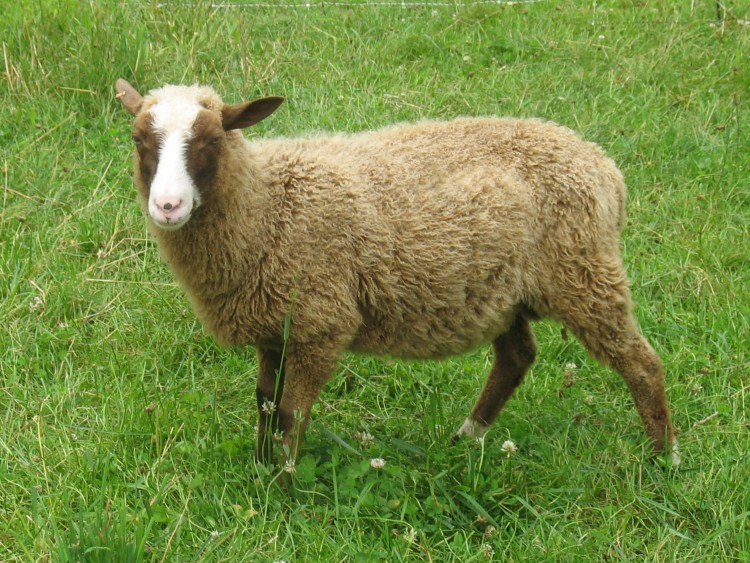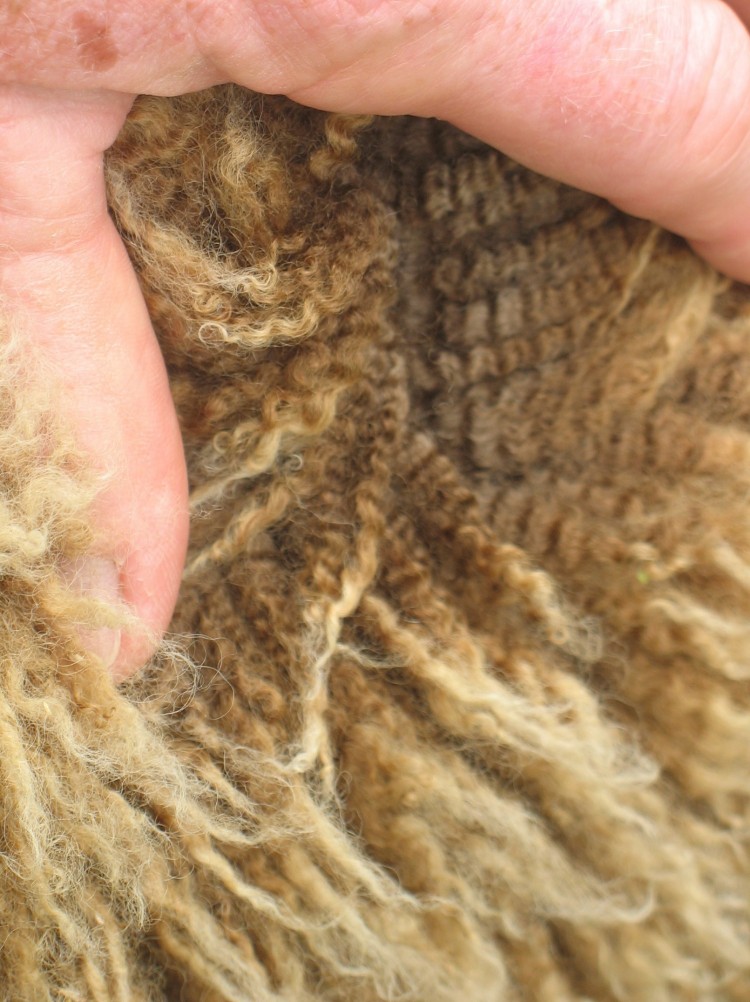 Handspinners and feltmakers will appreciate the potential of brown triplet ram #1119 whose fleece quality has been developed within our flock by four generations of brown sires. His triplet brown HST dam is SUGAR MAPLE FBA27623 and his sire is CINCO de MAYO FBA27609, a quintuplet. All three brown ram lambs in this litter have their sire's sweet, docile temperament and dense fleece.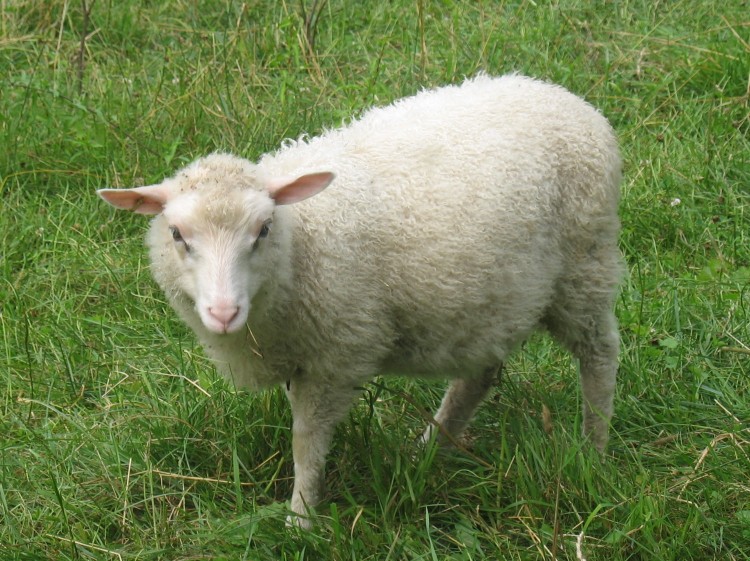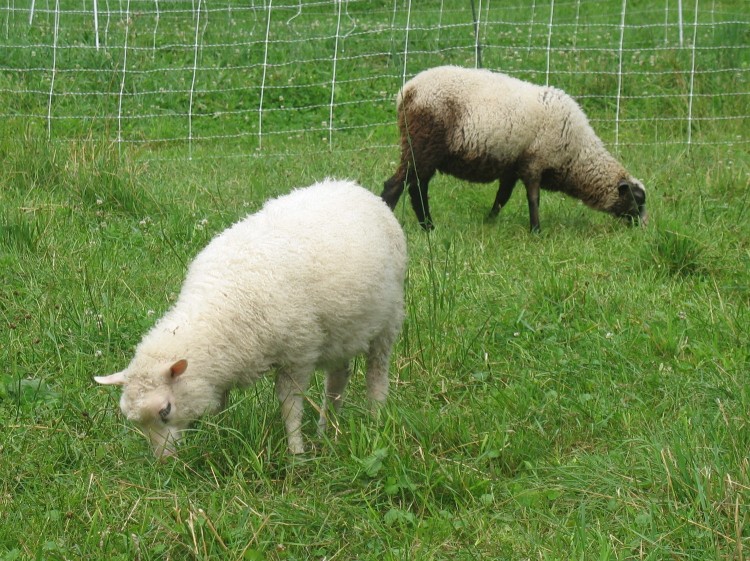 Our whitest ever ram lamb is twin #1083 born 4/14/18 to white triplet dam LORELEI, FBA 29145, her initial lambs as a yearling. His sire is also a yearling, NIBLET FBA29119
who has given his blocky structure to his progeny. This lamb's buttery soft fleece will delight any fiber enthusiast.
There may be hidden potential of spotting genetics here too since a sibling ram is boldly spotted. Both twins have extremely gentle temperaments, the trait we always appreciate in rams.
​​​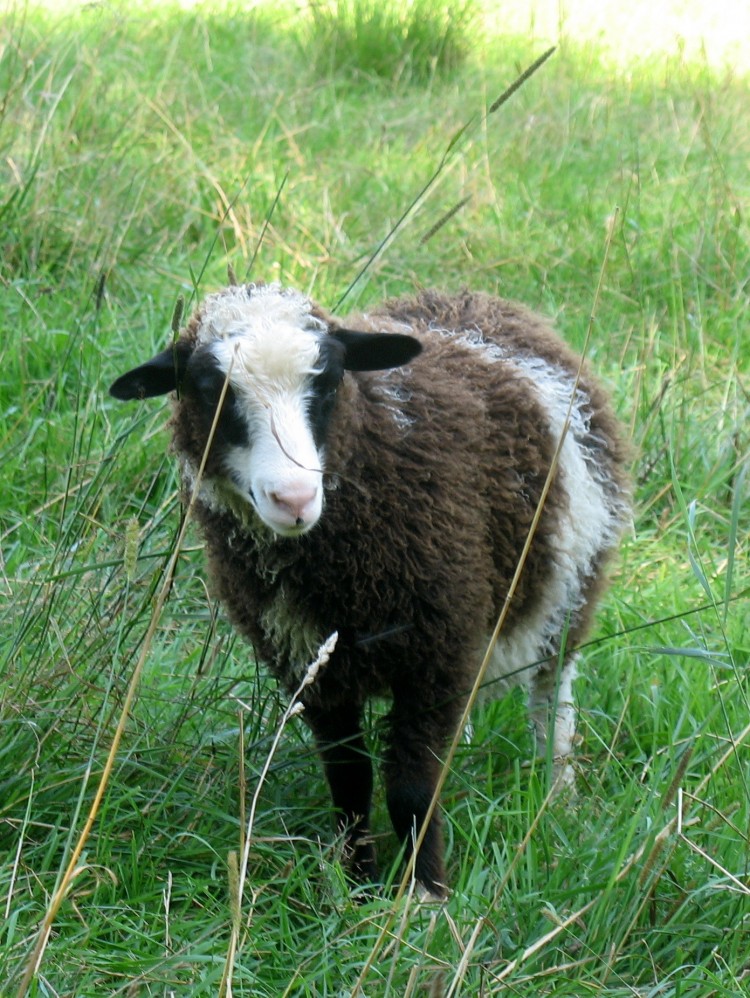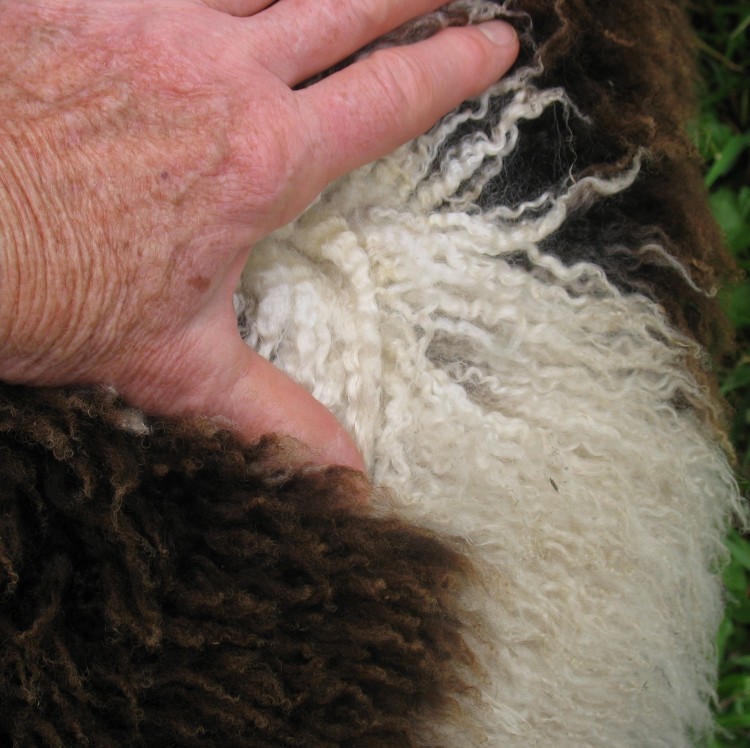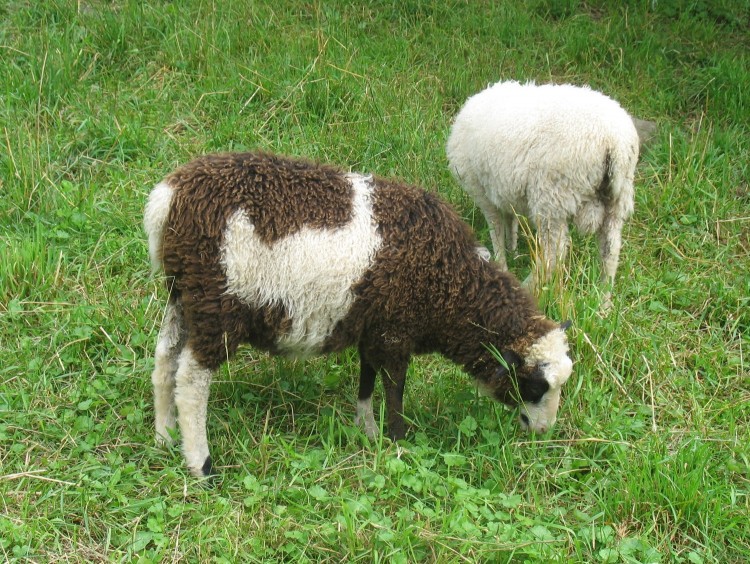 Twin ram lamb #1082, brother to the white boy shown above, has been trying to convince me to keep him since the day he was born. He has everything I could hope for in a sire, ......gentleness & friendliness without insistence.......blocky structure......and a fleece which begs me to spin as raw wool.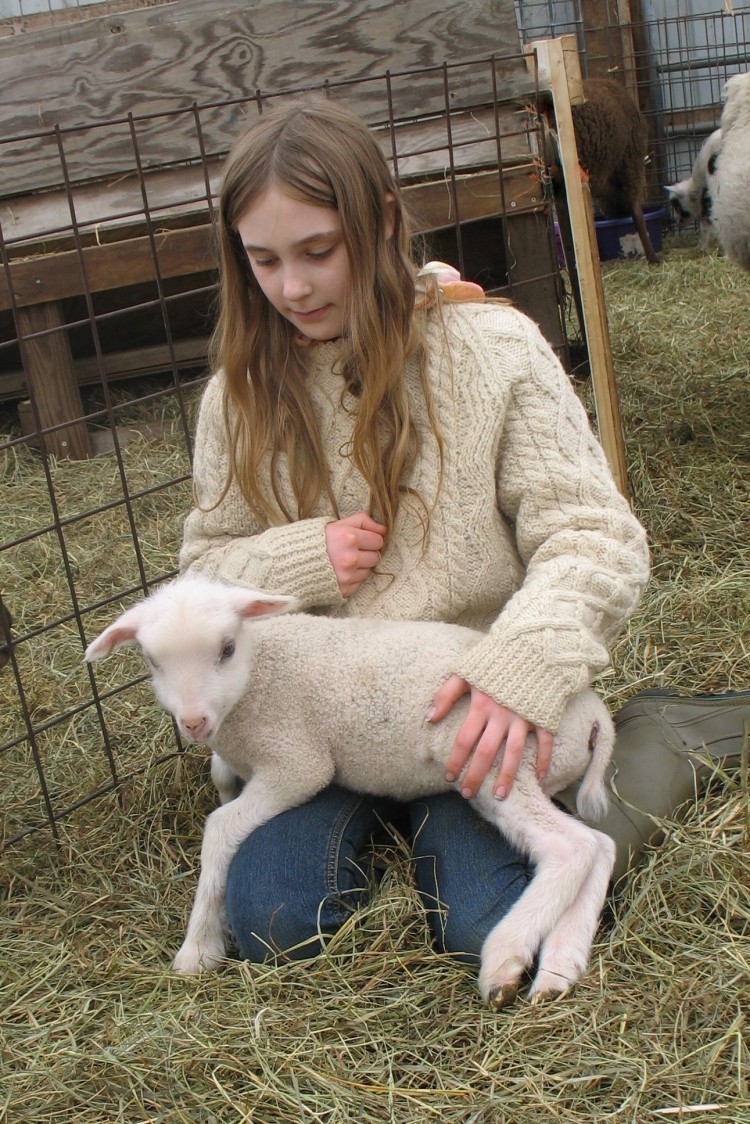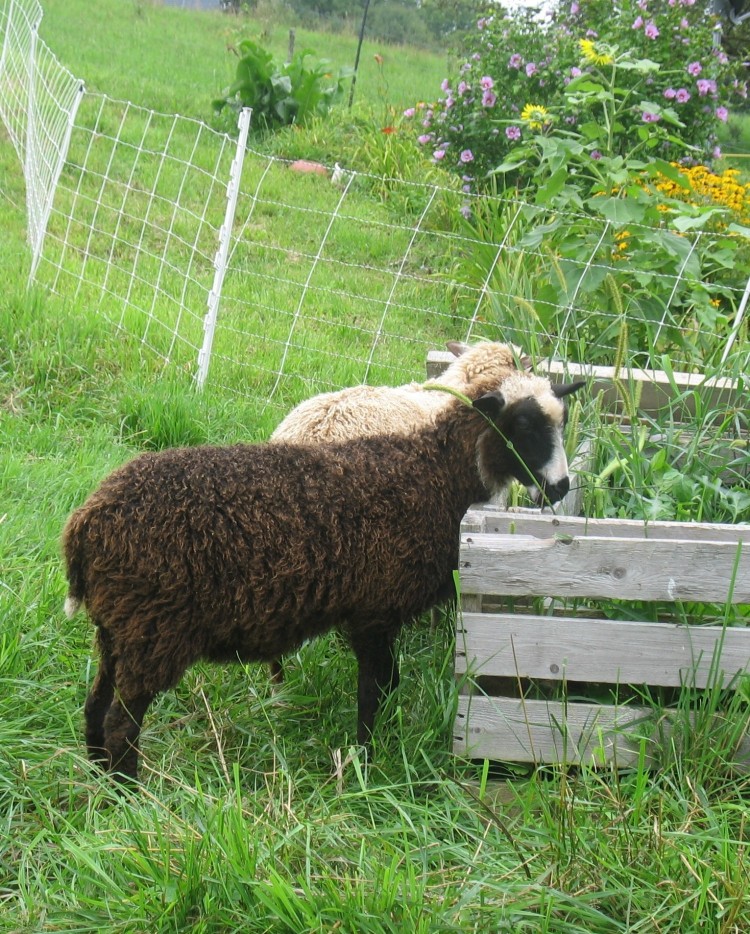 Triplet ewe lamb #1118 (photo at 3.5 months) is from dam HYACINTH, FBA28209, black badgerface (grey fleece) with sire HI HO SILVER, FBA29120, black badgerface/piebald. She has a silky fleece with nice even crimp and is well grown with a friendly curiosity.